15. 05. 2014
ELECTRONIC GUIDE FOR REPORTING ON CORRUPTION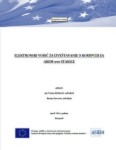 In cooperation with its legal office "Živković & Samardžić", ANEM prepared
the Electronic Guide for Reporting on Corruption
for its member stations. The Guide was produced within the project "Illustrated Glossary of Corruption", financed by the EU. The authors of the Guide are lawyers Vesna Živković, MA, and Kruna Savović.

The aim of the Guide is facilitate future investigative work and reporting on corruption to journalists of ANEM stations, to acquaint them with terminology and the legal framework in the Republic of Serbia pertaining to corruption, so that they can report professionally about this very sensitive issue.

The Guide features: legal framework pertaining to corruption; key legal terms of importance in reporting on corruption; an overview of key areas for building and strengthening systemic anti-corruption mechanisms and an explanation of regulation pertaining to these areas. Particular attention was paid to financing political actors, and to the issues pertaining to gifts public officials receive in relation to their discharching of public function; the explanation of duties and restrictions concerning public officials for the prevention of conflict of interest; criminal acts related to corruption.
The Electronic Guide for Reporting on Corruption is available to ANEM member stations on the ANEM intranet. Along with two seminars (on corruption and reporting on corruption), participation in the production of radio and TV series covering key terms related to corruption, and the electronic publication "Glossary of Corruption", the Guide is yet another form of education which ANEM offered to its members through the implementation of the project "Illustrated Glossary of Corruption" to build their capacity for reporting on corruption.
eu logo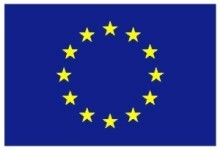 ANEM's Project "Illustrated Glossary of Corruption" is financed by the European Union within the Civil Society Facility Programme.
The contents of this text are the sole responsibility of ANEM and can in no way be taken to reflect the views and stands of the European Union.