01. 07. 2007
PROJECT "BETTER SERBIA"
ANEM and A-MEDIA have re-launched radio project "Better Serbia". Project is funded by European Union through Media Fund - programme for support to professional media development in Serbia - managed by the European Agency for Reconstruction and technically implemented by Press Now .
"Better Serbia" is a series of three-minute radio features presenting good practices and positive examples of individuals and institutions that directly contribute to the development and improvement of certain aspects of life in Serbia and thus enhance the life quality of the citizens. The project "Better Serbia" will present and point to good practices and positive examples of individuals and institutions who have contributed to encouragement of positive values in Serbia. Providing that the transition to a modern democratic society in this country is rather slow, in stagnation or even regress, this project aims to promote those positive examples that nevertheless exist in many environments in Serbia, but which have not been given necessary media attention. Thus, it will contribute to encouragement of positive trends in Serbia and strengthen the role of media in this important process.
Journalists will treat the topics from four wider aspects of importance for the citizens of Serbia :
Municipal Administration and Public Offices in Service of Citizens

Education and Employment

Health and Social Support Services for Citizens, and

Police and Judiciary in Service of Citizens.
The goal is to include local media in supporting and encouraging those positive values. The project specifically aims to inspire journalists and media, through the principles of investigative journalism and by respecting high professional qualities and creativity, to search for sometimes less obvious positive examples in these areas and present them to local and wide public. It will also support programme development of local stations by providing quality investigative features on important topics.
Project lasts 12 months , starting on July 2, 2007. 22 features will be produced each month (from 20 to 23 features, depending on the number of working days in given month).
The implementation team consists of an editor ( Belgrade ), 10 journalists - correspondents from Belgrade and 8 more cities in Serbia , and a sound technician ( Belgrade ). Features are collected and then produced, finally processed and edited in Belgrade.
Features are in form of radio packages, with approximately 15 seconds long introduction and sign-off and the theme background music. Total duration of features is between three and three and a half minutes.
Stations will broadcast one feature per day, every working day of the month, in prime-time slots, for example, after the main news program or in other news programmes with solid ratings, depending on the programme schedule of each particular station involved in the project:
ANEM members:
RTV Bajina Basta Bajina Basta
RTV Globus Kraljevo
RTV Kragujevac Kragujevac
RTV Kraljevo Kraljevo
RTV M+ Mladenovac
RTV Pancevo Pancevo
RTV Pozega Pozega
RTV Sokobanja Sokobanja
RTV Spektar Sombor
RTV Trstenik Trstenik
Radio Bemin Musical 93 Arilje
Radio 021 Novi Sad
Radio Boom 93 Požarevac
Radio Cacak Cacak
Radio City Nis
Radio EM Knjazevac
Radio Ema Bujanovac
Radio Far Alibunar
Radio Kontakt Plus Kosovska Mitrovica
Radio Luna Uzice
Radio OK Vranje
Radio Ozon Cacak
Radio Patak Valjevo
Radio Petica Nis
Radio Pirot Pirot
Radio Skala Sabac
Radio Sombor Sombor
Radio Staff Leskovac
Radio Subotica Subotica
Radio Uzice Uzice
Radio X Grocka
ANEM affiliates:
RTV Krusevac Krusevac
RTV Kovacica Kovacica,
RTV Mag Obrenovac
RTV Mlava Petrovac na Mlavi
RTV Majdanpek Majdanpek
Radio Bus Kovin
Radio Ivanjica Ivanjica
Radio M Novi Pazar
Radio NB Becej
Radio Nisava Nis
Radio Roda Sabac
Radio OM Loznica
Radio Točak Valjevo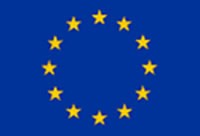 EU Image
Project is realised due to financial support of European Union. Programme content is solely the responsibility of ANEM and it does not represent views of the European Union.
To receive information about other programmes in Serbia funded by the European Union, as well as detailed information on accession of Serbia to the European Union, please visit the website of the European Agency for Reconstruction (www.ear.europa.eu/)
Download more about the project:
More on project topics
Features for August 2007
Features for September 2007
Features for October 2007
Features for November 2007
Features for December 2007
Features for January 2008
Features for February 2008
Features for March 2008
Features for April 2008
Features for May 2008
Features for June 2008